Browse Items (3 total)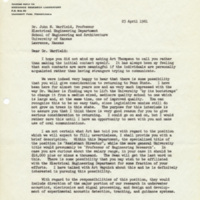 This 1961 letter from John C. Johnson, Director of the Ordnance Research Laboratory at Penn State, discusses the possibility of a return to the university. In goes into great detail on the goals and functions of the Ordnance Research Laboratory.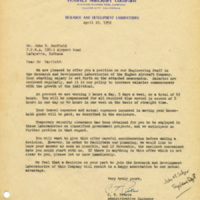 This 1952 letter from Hughes Aircraft offered Warfield a position in their Research and Development Laboratories, working on "classified government projects."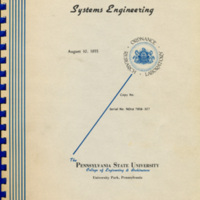 Warfield did research work at Penn State for the military. In this 1955 report published by the Navy Department's Ordnance Research Laboratory, Warfield provides suggestions for effective methods to manage systems.