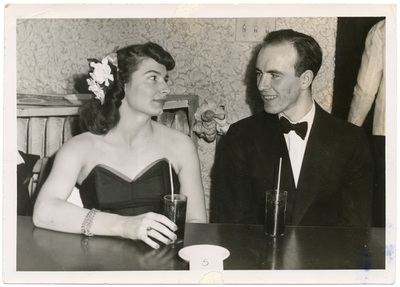 Kindred Souls
As a student at the University of Missouri, Warfield met a young girl named Rosamond (Rose) Howe. They began dating, and were married in February 1948, during the final semester of his undergraduate studies. The photo here shows the young couple dressed for a formal occasion, and was taken early in 1947.
Rose would prove to be more than a wife and mother. Throughout Warfield's life, she provided the organizational support required to keep his vast library of publications, research, and correspondence in order. She was a critical component in in the compilation of the John N. Warfield Collection at George Mason University.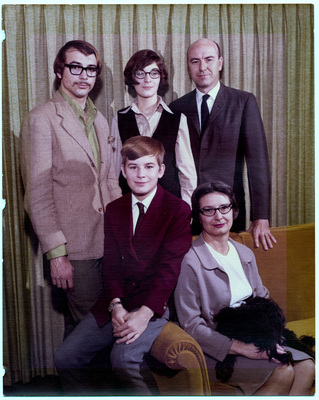 A Baby Boom Family
With Warfield firmly established in the academic world, the couple soon began a family. In September 1950, their oldest son Daniel was born. Nancy followed in June 1955, and Tom in August 1958. The photo at right of the Warfield family was taken in Columbus, Ohio, in January 1970. Daniel and Nancy stand next to John, while Tom leans on the sofa next to Rose and a family dog.