1979 Fortran Code for ISM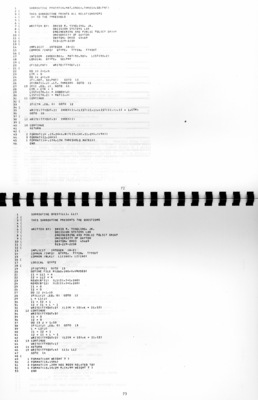 Description

This excerpt from a larger volume shows Fortran code developed for the Interpretive Structural Modeling process. These pages of code show subroutines for displaying relationships and questions on session monitors.
Source

John N. Warfield Collection, Box 12.4
Subject

John Warfield, Computers, Interactive Management
Creator

David R. Yingling, Jr.
Date

1979
Type

Text
Citation
David R. Yingling, Jr., "1979 Fortran Code for ISM," in Dr. John Warfield, Item #181, http://warfield.gmu.edu/items/show/181 (accessed August 20, 2017).