Warfield with PENNSTAC Computer, 1973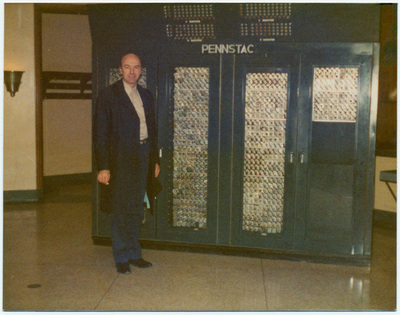 Description

Warfield was one of the chief designers of the PENNSTAC computer in the 1950's. Here, on a visit to the Penn State Campus in 1973, he poses with the computer - no longer in service, and housed as museum piece on campus.
Source

John N. Warfield Collection, Box 102
Subject

Warfield, Computers, Professor
Creator

Unknown
Date

March 19, 1973
Type

Still Image
Citation
Unknown, "Warfield with PENNSTAC Computer, 1973," in Dr. John Warfield, Item #180, http://warfield.gmu.edu/items/show/180 (accessed August 20, 2017).