Young Student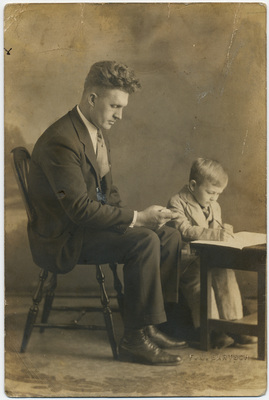 Description

Warfield poses here in 1931 with a teacher. The photo appeared in a St. Louis Post-Dispatch article about the boy.
Source

John N. Warfield Collection, Box 102.1
Subject

John Warfield, Education, Personal
Creator

Unknown
Date

1931
Type

Still Image
Citation
Unknown, "Young Student," in Dr. John Warfield, Item #243, http://warfield.gmu.edu/items/show/243 (accessed August 20, 2017).